Nicki Minaj announces that she's expecting a baby: Here are the full details of her pregnancy announcement.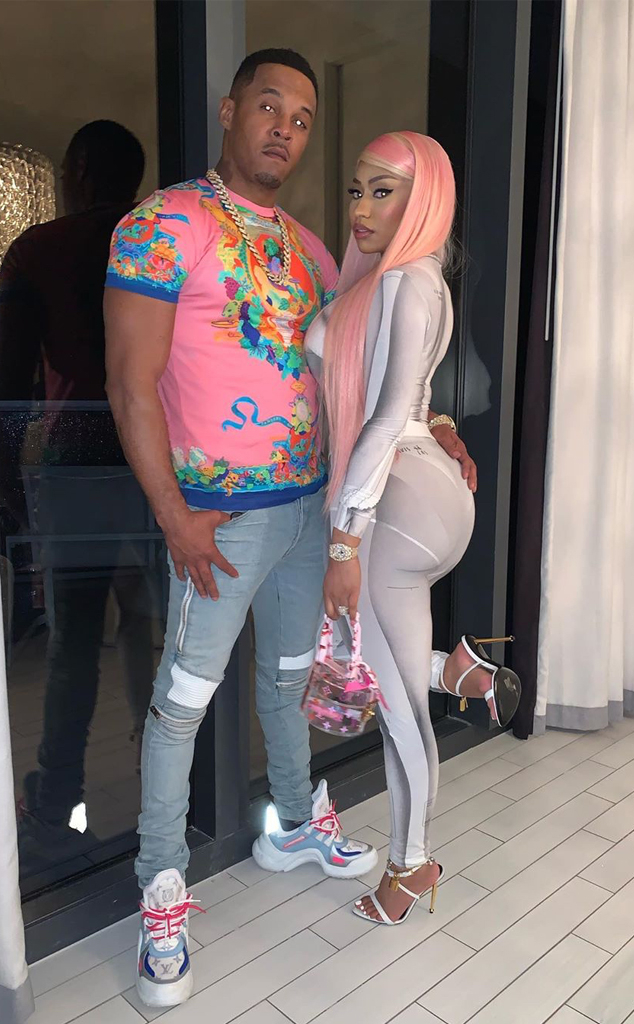 The rapper, Nicki Minaj announced on Monday 20th July 2020 via her official social media accounts that she and her husband, Kenneth Petty, are expecting their first child.
Nicki Minaj posted a photo on her Instagram page showing her prominent baby bump using the hashtag,"#Preggers." She is seen smiling in one of the snaps, cradling her baby bump with both hands. After announcing her baby news, Minaj thanked her fans for the well wishes. She wrote, "Love. Marriage. Baby carriage. Overflowing with excitement & gratitude. Thank you all for the well wishes."
Check out Nicki Minaj's baby bump pics:
This will be their first child after their wedding in October 2019, after more than a year of dating. Although, in July 2019, Nicki Minaj and Kenneth Petty obtained a marriage license months before officially announcing the news to the public.
Before now, the Queen of the Barbies confessed, "I think I have what I was striving for, just happiness. It was so hard to get to a happy place. Now that I'm there, I don't want to compromise that for anyone or anything."
Also, Nicki Minaj had previously shared that she was looking forward to becoming a mother and would give up her career to achieve that dream.